Chief Mentor
B Mohan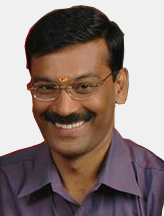 Mr. Mohan is the first Certified Financial PlannerCM (CFPCM) in South India and among the first batch of Certified Financial Planners in India. He was a Vice-President of UTI Asset Managment Company where he served for 12 years. After completing his BCom from the PSG College of Arts and Science in Coimbatore, Mr. Mohan went on to study Criminology at the prestigious Tata Institute of Social Sciences at Mumbai. Subsequently, he successfully cleared the UPSC Civil Services Examination . He is also a Certified Associate of the Indian Institute of Bankers. In addition to these, he has earned his LLB from the Govt. Law College in Coimbatore and he also holds an MBA from IGNOU.
Mr. Mohan is consultant to some of the biggest Indian businesses who leverage his expertise to take crucial strategic decisions. He has extensive experience in corporate finance, international financial markets, complex investment vehicles and strategic management. He also serves as a Director on the boards of several companies and is a member of several committees.
Dr. R. Chandrasekhar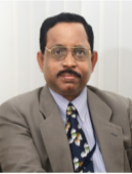 Dr Chandrasekhar was the first Director of the off-shore campus of S.P.Jain Centre of Management Dubai/Singapore. He has earned his Ph.D. from Washington University, U.S.A, and he is a Fellow in Advanced Marketing (FAM) from the International Institute of Advanced Marketing. He is a mentor for accreditation processes such as NAAC, NBA, NABH and JCI. He has won the Distinguished Professor Award from SP Jain centre of Management Dubai/Singapore.
Dr. Chandrasekhar is associated with top class educational institutions as Board member for various management and economics related areas. He is a trainer for professionals and students on various behavioral skills and is associated with Tie, CII, NIPM, AIMA, and other professional management bodies.
Dr. E. Ramasamy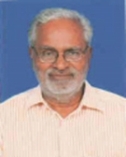 An alumni of IIT Chennai and IIT Mumbai, Dr. E. Ramasamy has more than 40 years of experience in technical education. Dr. Ramasamy is a former director of the Department of Technical Education of the Government of Tamil Nadu. He was the Vice-Chairman and Member Secretary of the Tamil Nadu State Council for Science and Technology and also an ex-officio Syndicate Member of all state universities of Tamil Nadu.
Dr Ramasamy is a passionate teacher who has been instrumental in bringing about several systemic reforms in the technical education sphere in Tamil Nadu. After his retirement, he has worked as a Principal at several Engineering Colleges in Tamilnadu and has been on the Advisory Board of several leading educational institutions in the state.